EWS Educational Trust
EWS Educational Trust, a charity who provide funding for candidates who have close family links to the UK rail freight industry, required a new secure online application platform.
Creation of bespoke online application platform for UK charity.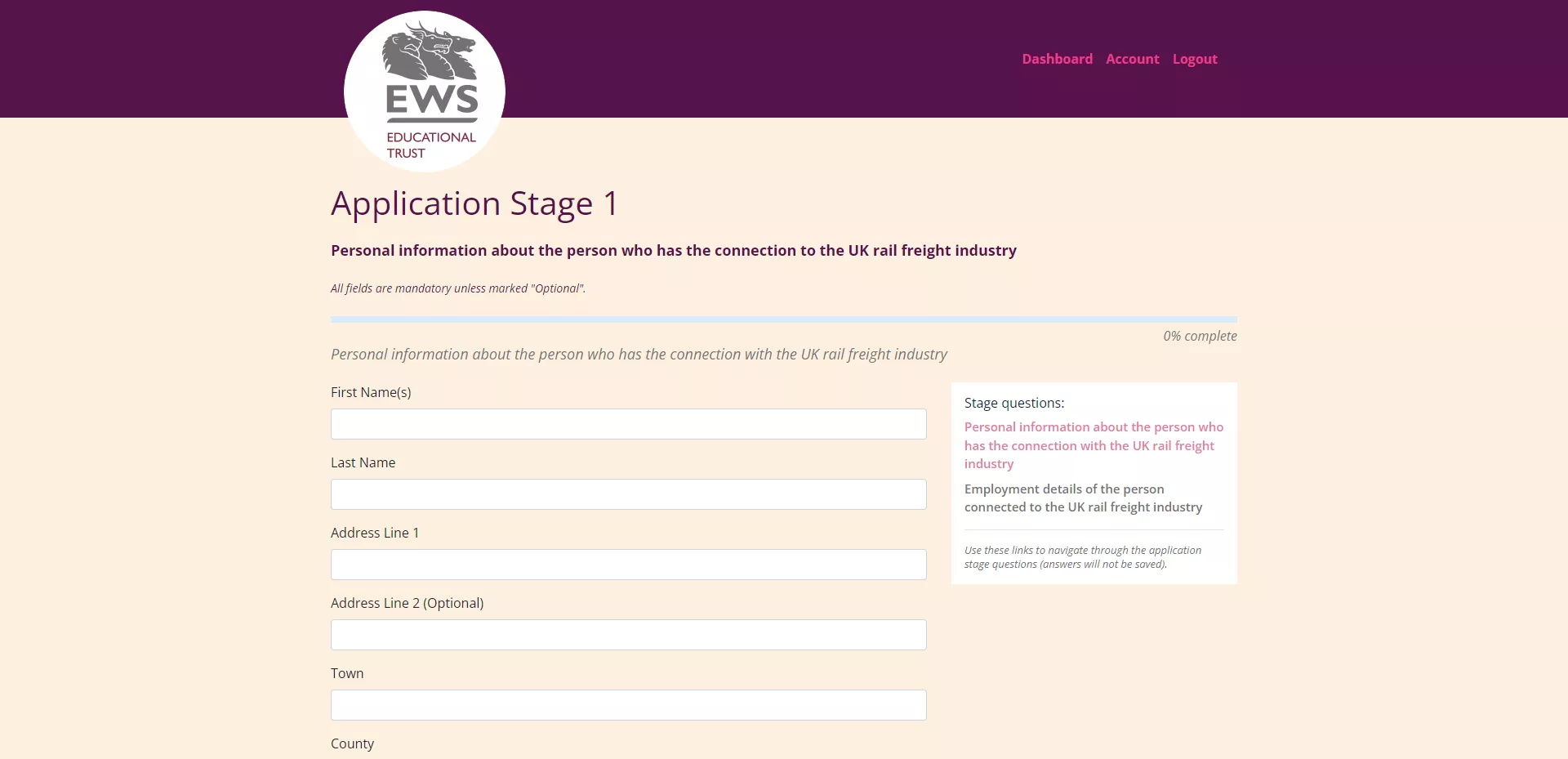 The Brief
EWS approached us to rebuild their online application system, which we had originally built 7 years previously. In addition to a requirement for the site to be completely secure and to meet new data guidelines, the client required a more user-friendly array of application forms and a back-end management system to process and review the applications.

The Solution
Having built the original system, we were aware that planning, especially in regard to the application forms, was everything. Clair and James worked in tandem with EWS to ensure we had all the details nailed down prior to starting the build, ensuring there were as few surprises as possible later in the build. We chose to build the platform using the Laravel framework and for the secure hosting, opted for AWS.

The Result
The new platform went live as planned in January 2021 and we have received positive feedback from both EWS and their applicants on how the new platform operates. We continue to provide hosting, maintenance and support for this platform.