Strawberry Hill House
Strawberry Hill House is a famous historical building created by Horace Walpole in the 18th century. Alongside our design partner Big Frank we developed a new website that showcases the house, it's exhibitions and events in a user-friendly manner and is simple to maintain for the house's staff.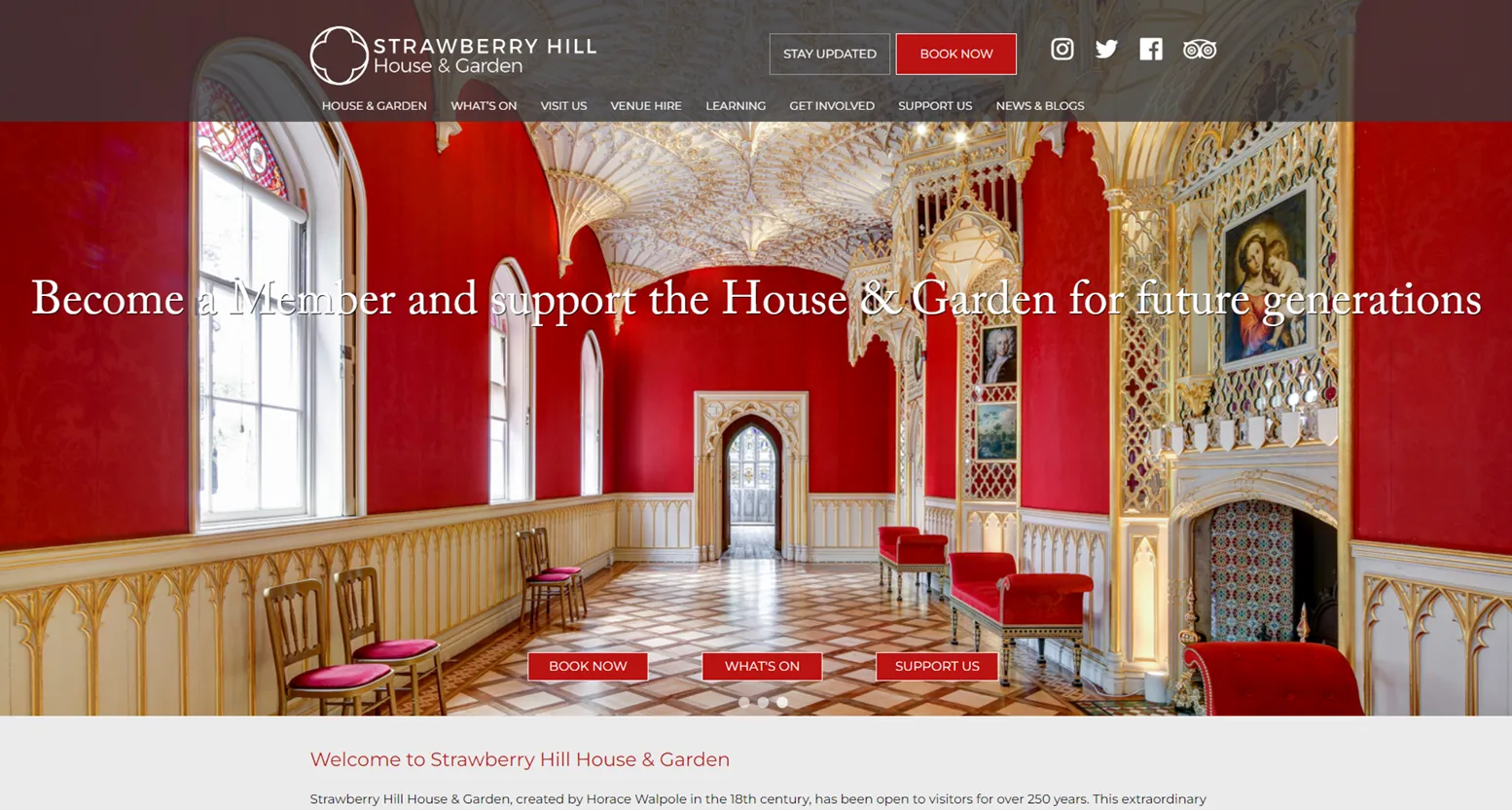 The Brief
We were approached by our designers partners Big Frank to consult on and build a new brochure site for Strawberry Hill House in Twickenham. This famous historical building was in need of a new website which could integrate with their in house payment system and online ticketing platform. The new site needed to be easy to maintain and flexible enough to deal with multiple events and exhibitions that run simultaneously.

The Solution
Once we'd established exactly how the ticketing platform and payment system worked we decided the best platform to use for the site would be WordPress. We decided to create a bespoke diary tool to allow multiple events to overlap and continue to show in the diary for the duration of the event or exhibition. WordPress also provides a simple to learn CMS that would allow the Strawberry Hill House staff to easily create new event and exhibition pages.

The Result
With contemporary designs from Big Frank we were able to create a visually pleasing website for Strawberry Hill House that they can easily manage themselves and allows payment and bookings online from one place. We continue to provide ongoing hosting, maintenance and development for Strawberry Hill House.