Violet Lake
We were approached by one of our design partners, to build an sophisticated e-commerce website using the WordPress / WooCommerce platform showcasing high-end women's swimwear.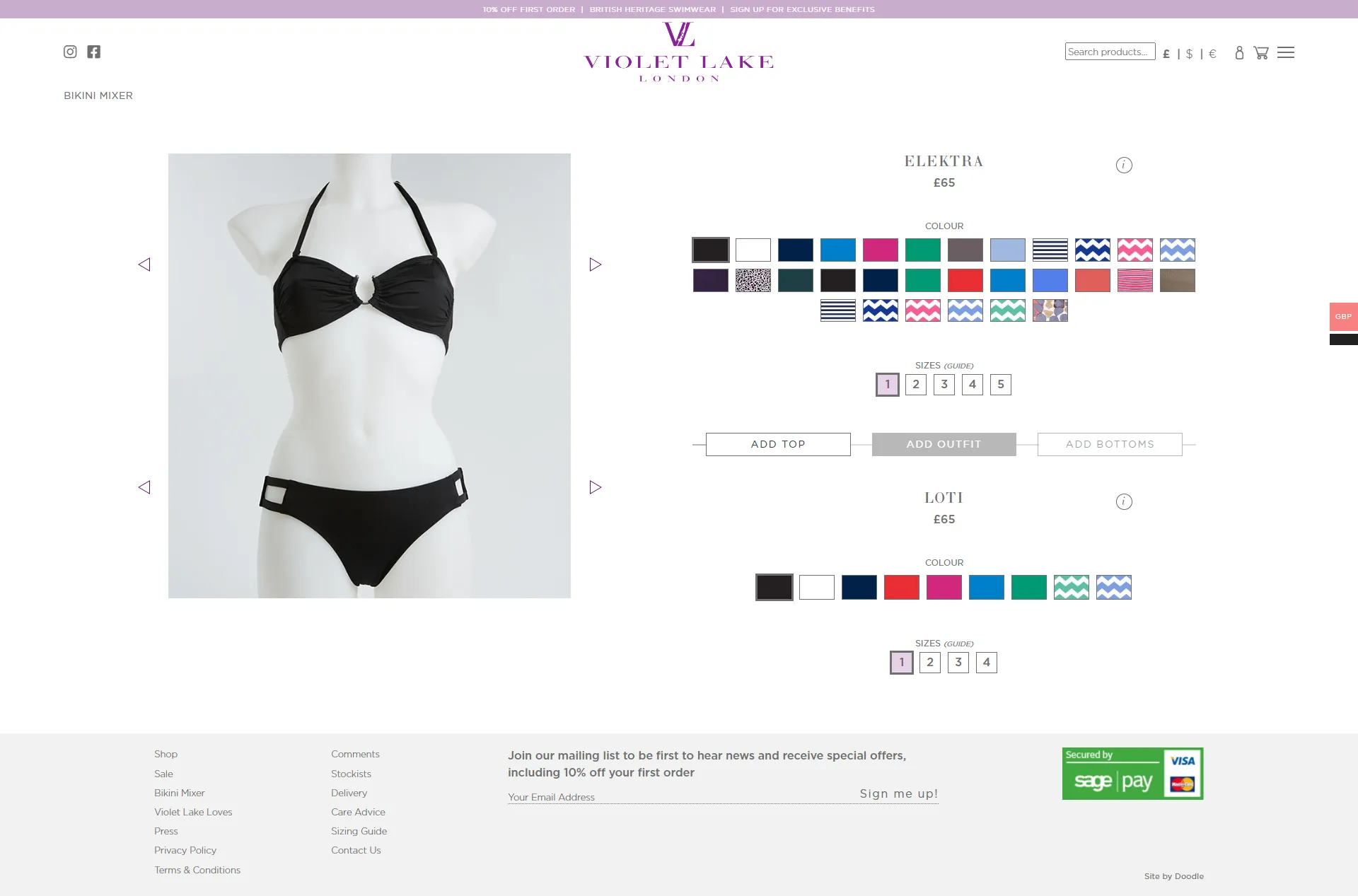 The Brief
We were tasked to develop the e-Commerce site from designs provided by Doodle London. In addition to the site needing to operate in a variety of currencies, the client required a complex product selector for their two-piece swimsuits.

The Solution
The client requested we build the site in WordPress so naturally we decided on WooCommerce for the e-commerce aspect of the site and utilised a variety of additional plugins to provide the colour selector, refund tool and integration with the Opayo payment. We undertook some intricate coding to develop the interactive Bikini Mixer tool and further bespoke coding was required to integrate sale items in the manner the client required.

The Result
A sophisticated e-commerce site which beautifully showcases Violet Lake's swimwear. The bespoke Bikini Mixer is a versatile tool allowing customers an easy way to mix and match products.