Youth Music Payment Portal
Destination Events Ltd asked us to create an bespoke online payment portal to manage payments for international travel packages.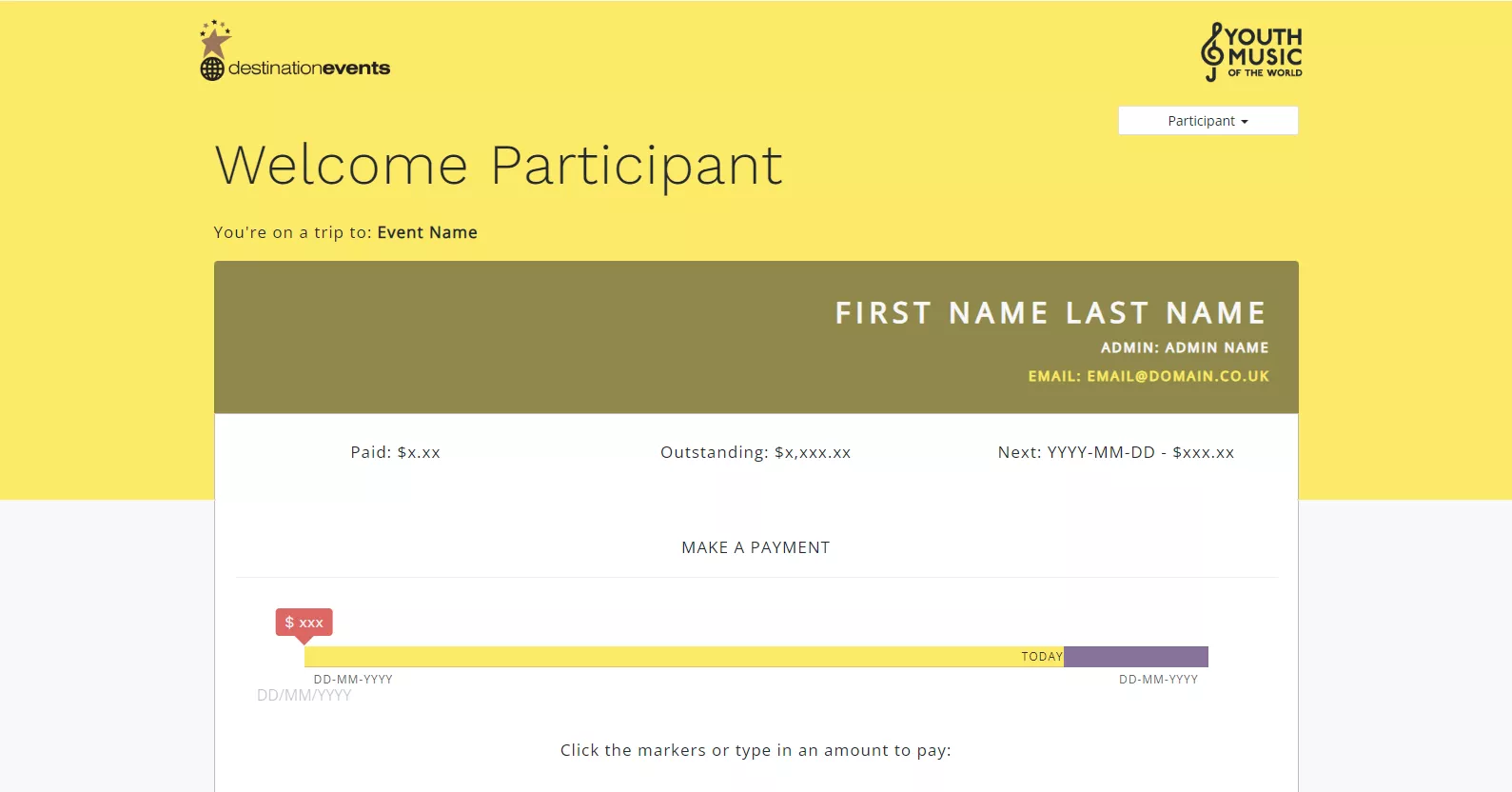 The Brief
When Destination Events approached DigiDoIt, the system they'd been using to date was little more than an online spreadsheet and desperately needed updating. It could be used to monitor participant payments, but payments could only be made by cheque – a tedious process given most participants were overseas. Destination Events needed a more seamless to organise and collect these payments from their many event participants. They anticipated that a band leader would need to marshal their band, creating the various profiles and alerting them to due payments.

The Solution
The choice to use Vue.js as a framework to build the web application meant we could make the payment system load quickly with smooth transitions. We were able to include a live preview feature as the user is editing page content through a virtual DOM.

The Result
Destination Events are able to use this bespoke front end to interact with the relational database – they can create and edit new parade categories, assign Band Leaders to these and assign participants. While they can amend any data granularly, our objective was to enable the band leaders to manage their own groups with minimal intercession by our client. To that end they are able to set payment schedules and participants will be reminded by email (and the various tags when they login) that payment is due.